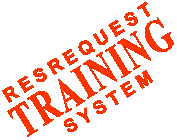 Online Reservation System
7.17.10
Home
Check Availability
Contact Us
About ResRequest
ResRequest Support
ResRequest Disclaimer
Welcome to
New African Territories
online reservation system
ResRequest is our online reservation system that enables you to
check availability
and process a reservation request.
Public users can access public availability by clicking
check availability
.
Registered travel trade users can log on or
contact us
for more details.
Click any of the
contact us
links to send us an e-mail.
Registered Agents
Please login using your allocated login details. Unregistered agents will need a new login and password, for these details please Contact Us

For Guests
If you would like to check availability:
- View our
Availabilty Calendar
-
Quick Search
our availabilty by entering in your travel dates or
email
your request.